Do Voice Actors Record Together? Voice actors may or may not record together. It depends on the project's requirements.
Sometimes, they record separately, while in other cases, they might record together. Voice acting is crucial to films, tv shows, video games, and other forms of entertainment. As a result, the recording style chosen will affect the final product's outcome.
Recording separately provides more freedom for the actors to experiment with their lines and inflections, while recording together fosters natural interactions between characters. This results in a more authentic performance and more believable scenes. The importance of voice acting in media can't be overstated, and understanding the methods of recording is essential to making informed artistic decisions.
Read Full Blog: Ace Your Voice Acting Auditions Online!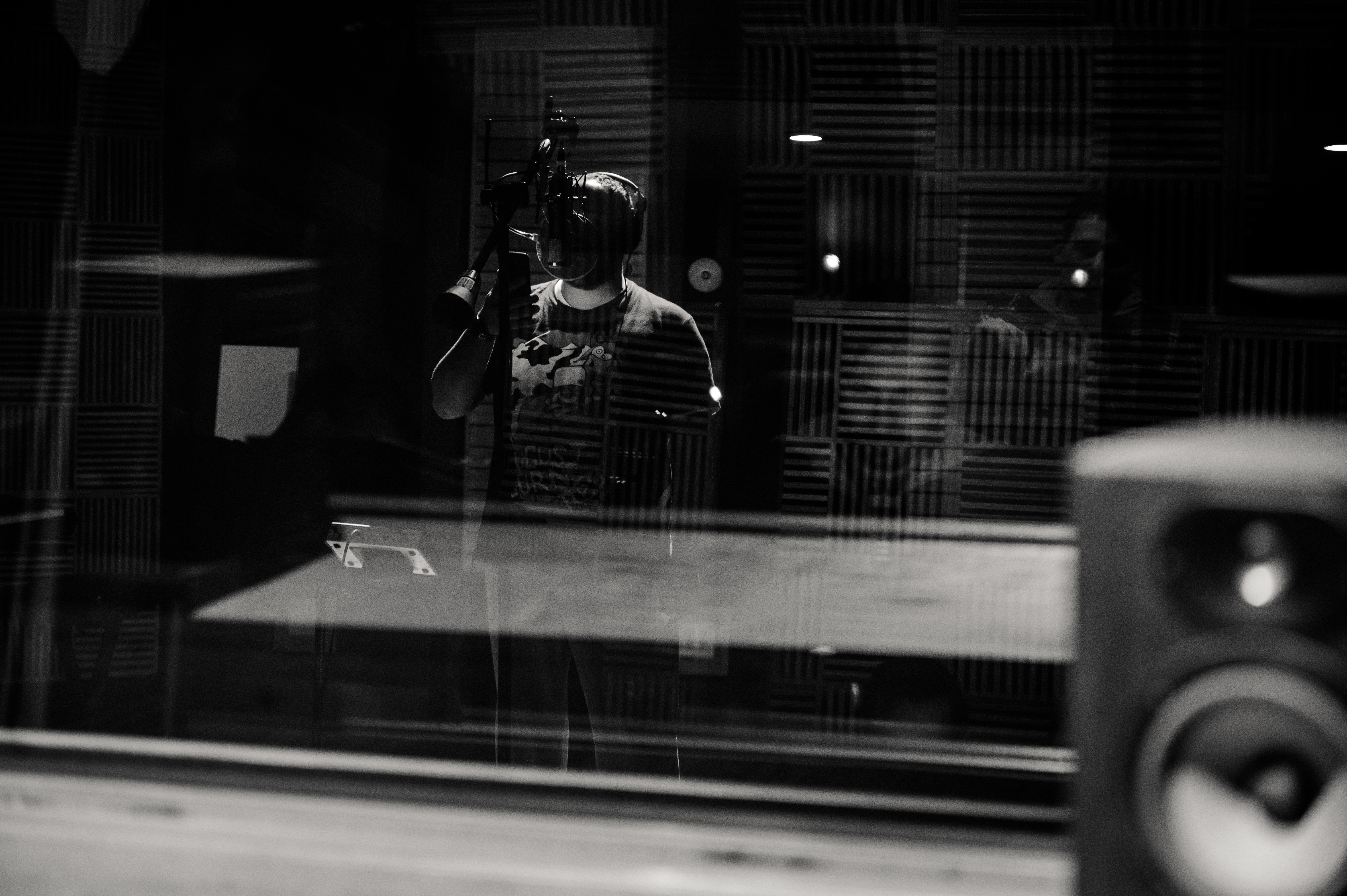 Credit: www.respeecher.com
Myth 1: Voice Actors Always Record Alone
Explanation Of How Voice Actors Record Solo In Most Of The Cases
When it comes to recording for animated shows or video games, voice actors almost always record alone. There are several reasons for this, including the fact that different actors have different schedules, making it difficult to schedule a recording session that works for everyone.
Additionally, recording alone allows each actor to focus on their own performance, without being distracted by other cast members in the room.
However, despite this being the norm, there are exceptions to the rule. Some shows or games require ensemble recordings, which means that all the actors record together in the same room. This approach has its pros and cons, but ultimately it's up to the director and producers to decide which method to use.
Exceptions To The Rule: Ensemble Recording
While solo recording is the most common method used in the industry, some projects may require ensemble recording. Here are some reasons why this approach might be preferred:
It allows the actors to bounce off each other's energy and create a more natural-sounding dialogue.
It can help cut down on the amount of time it takes to record, since all the actors are in the same room and can record their lines together.
It can create a more collaborative atmosphere, allowing the actors to give and receive feedback in real time.
However, there are also some downsides to ensemble recording:
It can be difficult to schedule, since all the actors have to be available at the same time.
It can be harder for each actor to focus on their own performance, since they have to be aware of everyone else's lines and actions.
It can be more expensive, since it requires a larger recording studio and more audio equipment.
While solo recording is the norm for voice actors, there are exceptions to the rule. Both solo and ensemble recording have their pros and cons, so it ultimately depends on the needs of the project and the preferences of the director and producers.
Myth 2: Ensemble Recording Is Rare
Discussing How Ensemble Recording Is On The Rise
Ensemble recording, where the voice actors record together in the same room, was once a common practice in the entertainment industry. However, there was a point where the trend shifted towards individual recording, which led many to believe that ensemble recording had become extinct.
Nowadays, there is a resurgence of this practice, and its popularity is on the rise.
Reasons Behind The Increase In Ensemble Recording
What could be driving this change in recording practices? Here are some possible explanations:
Immersive audio experience: Ensemble recording allows the voice actors to react to each other in real-time, which in turn creates a more natural and immersive audio experience.
Better voice acting: With all actors in one room, they can match each other's pacing and energy, resulting in a better and more cohesive performance.
Enhanced collaboration: Recording together fosters a collaborative environment where actors can bounce off each other's ideas and suggestions, and this can lead to the creation of more dynamic and believable characters.
Improved workflow: Recording individual actors in different locations can result in a longer post-production process, which can be expensive. However, recording together can streamline the workflow and lead to a quicker turnaround time.
Cost-saving: In the long run, it can be less expensive to record actors together, as opposed to recording them separately in different locations.
It's worth noting that ensemble recording is not always possible. Sometimes, actors' schedules, availability, or location may prevent them from recording together. However, when possible, ensemble recording can be a game-changer for voice-over projects.
Myth 3: Vo Actors Perform Without Visuals
Explaining How Voice Acting Is Often Performed With Visual And Audio Aids
Voice acting is an exciting field that is often misunderstood. To bust the myth surrounding whether voice actors perform without visuals, let's explain how it is done professionally. In most cases, voice actors perform with a visual reference, which can be in the form of an animation video, storyboard, or even a script.
Audio aids like sound effects and music are also used to provide the actors with the necessary cues for timing and pacing.
Details On How Animation And Video Game Voice Acting Is Done
Animation and video game voice acting require a unique set of skills that go beyond just delivering lines. These projects often require actors to create different character voices, emotions, and even unique sound effects. The acting is also done with a visual reference, which can be a preview of the animation or gameplay, and lines are recorded in sync with the action.
Actors also work closely with the animation or game development teams to ensure their performance fits seamlessly with the final product.
Overall, voice acting is a collaborative effort that relies on both audio and visual aids. Voice actors use these resources to create a compelling performance that audiences will enjoy. Remember, just because it's a voiceover doesn't mean there's no acting involved.
Myth 4: Finished Recordings Imply Final Scripts
While it is a common misconception that the final recorded version of a script implies that the script is now final, it is not always the case. Scripts can, in fact, continue to change even after the voice actors have recorded the final version.
Here are some reasons why this may occur.
Expanding On How Scripts May Change Even After The Final Recording Is Done
Client feedback: Clients may decide that they want to change certain parts of the script after hearing the final recordings. In such cases, the script would have to go through several revisions before it becomes final.
Dubbing process: If the script is in a different language and requires dubbing, then changes to the original script may have to be made to ensure that the dubbing process syncs with the characters' lip movements accurately.
Post-production changes: During the post-production process, the editor may recognize that some parts of the script do not work as well as others and may suggest changes to improve the overall presentation.
The Importance Of The Voice Actor'S Adaptability And Flexibility
Voice actors who are adaptable and flexible can help to make the script revision process smoother and more efficient.
Ability to take direction: Voice actors who can understand and follow directions from the client and the director will be able to record the revised script more efficiently.
Quick turnaround time: Having a quick turnaround time between recording sessions can make revisions and script changes much more manageable and less time-consuming
Versatility: A versatile voice actor who can perform different character types, accents, and tones may help a client save time and money by recording multiple characters in one session.
A final recorded version does not always imply that the script is final. Sometimes, changes to the script can occur even after the voice actors have recorded the final version, making an adaptable and versatile voice actor essential in the voice-recording process.
Myth 5: Lack Of Competition In Vo Industry
Disproving The Notion That There Is No Competition In Voice Acting
Many people believe that voice acting is an easy profession with little to no competition. However, this is far from true. In fact, the industry is becoming increasingly competitive every day. Voice actors not only compete with each other but also with technology, which now allows for synthetic voices to be created.
The Competitiveness Of The Voice Acting Industry
Voice acting is a highly sought-after profession with many aspiring actors vying for limited job opportunities.
Voice actors must constantly improve their skills and stay up-to-date with industry trends.
The rise of synthetic voices means that voice actors must adapt and find new ways to stand out in a crowded market.
The Importance Of Standing Out In The Industry
Voice acting requires a unique set of skills, such as the ability to convey emotions with just your voice.
Voice actors must distinguish themselves from the competition by demonstrating their range and versatility.
Networking is also important in the voice acting industry. Making connections with casting directors and other professionals can open up job opportunities.
The myth that there is no competition in the voice acting industry is simply not true. As the industry continues to evolve and become more competitive, voice actors must work harder than ever to stand out and succeed.
Frequently Asked Questions Of Do Voice Actors Record Together
Do Voice Actors Record Together In The Studio?
No, voice actors typically record separately in the studio. This allows for greater control over individual performances and ensures that each person's voice is isolated and can be edited as needed.
What Is The Process For Recording Voiceovers?
The process for recording voiceovers usually involves several steps including script preparation, soundproofing the studio, recording the voiceover, editing and mixing the audio, and finalizing the project for delivery.
How Do Voice Actors Interact When Recording Separately?
Voice actors may interact with each other through the use of headphones and microphones. This allows them to hear each other's lines and respond accordingly, creating a more natural and engaging performance.
Is It Possible For Voice Actors To Record Together Remotely?
Yes, with the help of modern technology, voice actors can collaborate remotely. This allows for greater flexibility, especially when actors are in different locations or unable to physically travel to the studio.
Can Voice Actors Improvise During Recordings?
Yes, voice actors can improvise during recordings, but usually only with the director's approval. Improvisation can add a unique and spontaneous element to the performance, but can also affect the overall consistency of the project.
Conclusion
Voice acting is a fascinating and critical aspect of the entertainment industry. Whether you are a fan of video games, cartoons, or movies, chances are you have enjoyed listening to the work of these talented professionals. From our discussion, we can gather that voice actors do not necessarily record together in the same studio.
Instead, technology allows for remote collaboration, which enables actors to work from anywhere in the world. However, when a scene demands it, studios may opt for a traditional ensemble recording session. While each approach has its pros and cons, the fundamental goal of creating a believable and immersive performance remains the same.
Ultimately, the success of any voice acting project depends on the skills, creativity, and dedication of the individuals involved. Whether they record together or separately, voice actors bring characters to life, making the audience's experience more enjoyable and memorable.