Why is my iphone screen is black? Your iphone screen may be black due to various reasons such as a software issue, a damaged display, or a hardware malfunction. An iphone screen going black can be alarming and frustrating for users who rely heavily on their devices.
However, there are potential solutions that can help solve the issue. If the screen has dimmed, try adjusting the brightness or updating the software. If that doesn't work, try restarting the device or resetting it to factory settings. If those solutions don't work, there may be an issue with the display or hardware that requires professional assistance.
It's essential to get the problem diagnosed and resolved quickly to prevent further damage or loss of data.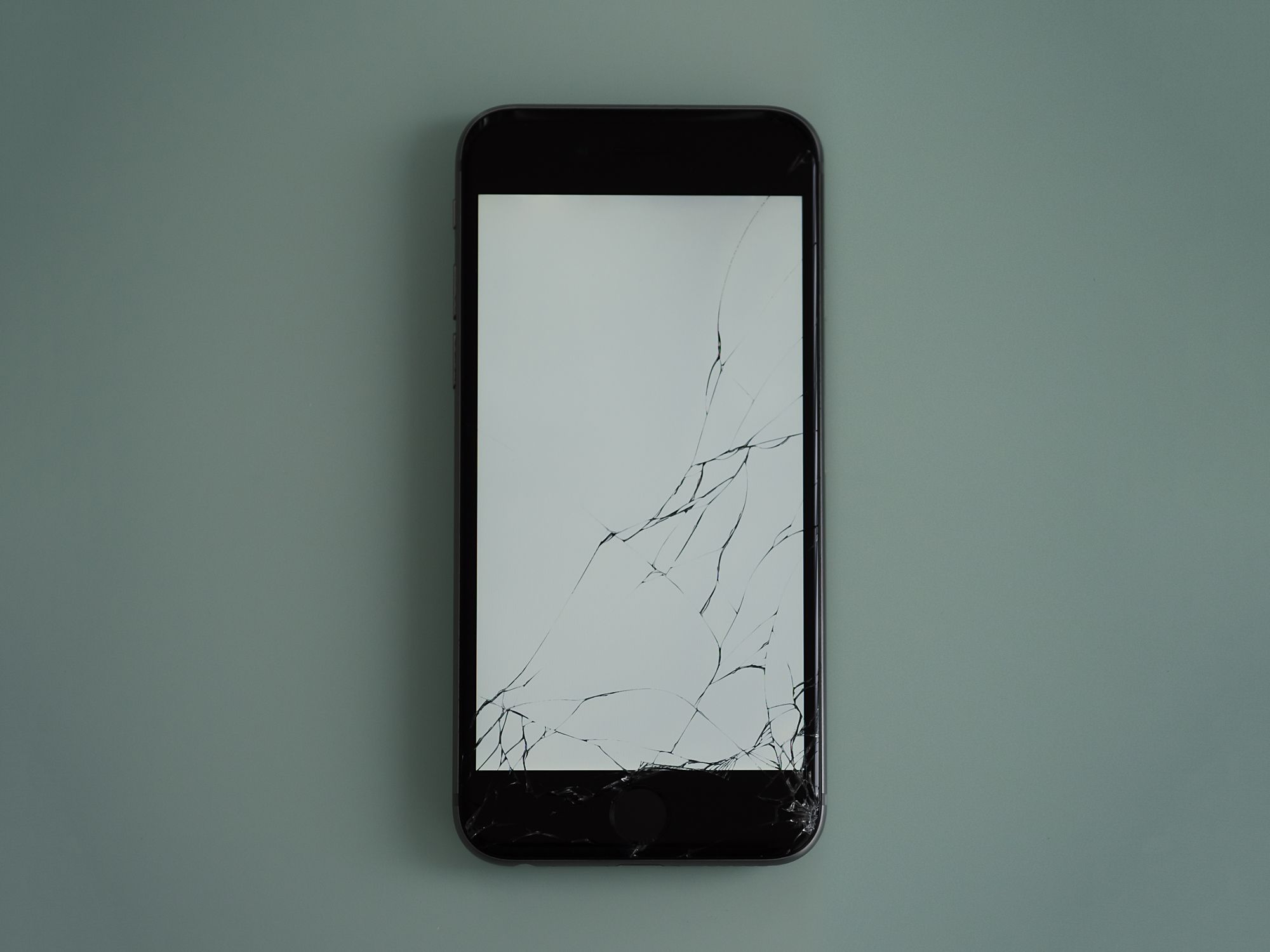 Credit: www.popularmechanics.com
Hard Reset Your Iphone
Step-By-Step Guide On How To Hard Reset Iphone
A hard reset is a quick and straightforward way to fix many minor issues on your iphone, such as a black screen, freezing or unresponsive device, and other glitches. Follow these simple steps to hard reset your iphone:
Press the volume up button quickly and release it.
Repeat this step with the volume down button.
Press and hold the power button until your iphone restarts. When you see the apple logo, release the power button.
Wait for your iphone to finish booting up.
This process takes only a few seconds and does not delete any of your data. If you're still experiencing issues, try repeating the process a few times. If the problem persists, it's time to seek professional assistance.
Instances Where This Is A Suitable Solution
A hard reset can fix numerous problems, including but not limited to:
Black or frozen screen
Slow performance
Unresponsive apps
Sound-related glitches
System bugs
In many cases, a hard reset is all that is required to get your iphone back to a functioning state. However, suppose you experience chronic issues such as battery life problems or hardware damage. In that case, it's best to consult an expert.
Remember, a hard reset is a quick fix to minor issues and should not be a long-term solution. If your iphone continues to experience significant problems, seek professional advice.
If your iphone screen goes black, a hard reset is a helpful solution. By following the simple steps outlined above, you can quickly and easily get your device working again. Just remember, a hard reset is a quick fix and not a long-term solution to problems.
Check Your Iphone'S Battery
Tips On How To Check Iphone Battery
If your iphone screen is black and not turning on, one of the reasons could be due to battery issues. Here are some tips to evaluate the battery and troubleshoot the problem:
Check if the iphone is charged: First, connect your iphone to a charger and wait for a few minutes. If the screen still doesn't turn on, move to the next step.
Inspect the charger and cable: Make sure your charger and cable are working as expected and there are no visible signs of damage or wear and tear.
Check the outlet: If you're charging your iphone via a wall outlet, ensure the outlet is working by plugging in another device.
Try a force restart: Press and quickly release the volume up button, then press and quickly release the volume down button, finally, hold the side button until the apple logo appears.
Monitor battery percentage: If your iphone manages to turn on, check the battery percentage to see if it's low. If the battery is low, connect the iphone to a power source until it's fully charged.
How To Evaluate Battery Health
Battery health plays a significant role in determining your iphone's longevity. Over time, your iphone battery wears out, and it's essential to monitor its health to prevent unexpected shutdowns and black screens. Here's how you can evaluate battery health:
Check iphone's battery health: Go to settings > battery > battery health. Here you'll find a detailed report of your battery's performance and maximum capacity. If the maximum capacity is below 80%, you might need to replace your battery.
Use a third-party app: You can also use a third-party app like battery life to monitor battery health. These apps provide extensive details about your iphone's battery, including real-time capacity and discharge rate.
Connection To A Black Screen Issue
If your iphone's battery health is in good condition, but you're still experiencing black screen issues, there could be other underlying causes. Here are some reasons your iphone's screen might be black:
Software issues: Occasionally, software issues can cause black screens. This could be due to a bug in the system or a flawed app. Try updating your iphone to the latest version of ios or reinstalling apps to solve the issue.
Water damage: Accidental exposure to water can cause a black screen. If you suspect water damage, switch off your iphone immediately and take it to a professional.
Hardware faults: Hardware issues like a damaged display or broken buttons could also cause black screens. Take your iphone to a certified technician who can fix the issue.
If your iphone screen is black, don't panic. Follow the tips to check your iphone's battery, evaluate its health, and connect the problem to a black screen issue. If nothing works out, consider taking your iphone to an authorized service center for repair.
Fix Software Issues
My Iphone Screen Is Black: Fixing Software Issues
Have you ever encountered a black screen on your iphone? It can be alarming to see your device's screen go completely dark. Your iphone screen can go black due to a range of reasons, such as hardware damage, battery issues, or software malfunction.
In this post, we'll focus on fixing software issues causing your iphone screen to turn black. Here's what you need to know about software problems and how to fix them.
Explanation Of Software Issues
Software issues can cause your iphone screen to go black, and several factors can trigger these problems. Some common causes of software issues on iphones include:
Ios upgrades or update failure
Malware, viruses, or other system errors
Corrupted software or system files
Solutions To Troubleshoot Software Problems
Software issues on an iphone can be challenging to fix, but you can try the following solutions to determine the cause of the issue and resolve it.
Restart your iphone: Try a simple restart, if your iphone screen goes black. To restart your device, long-press the power button and slide the "power off" bar to the right. Wait for a few minutes and long-press the same button to turn it back on.
Force an iphone restart: If the usual restart doesn't fix the software issue, try a forced restart. The process is different depending on the model of your iphone. Refer to apple's website to learn how to perform a forced restart on your iphone model.
Reset all settings: Sometimes, the black screen issue on your iphone can be fixed by resetting all settings. Go to settings > general > reset > reset all settings. Keep in mind; resetting all settings will remove all custom settings on your iphone, so ensure you back up your data first.
Restore iphone with itunes: If resetting all settings doesn't resolve your software issue, try restoring your iphone through itunes. Connect your iphone to your computer and open itunes. Select your iphone from the "device" options and click the "restore iphone" button.
Step-By-Step Guide On How To Perform A Software Update
Performing a software update can not only fix any black screen issues, but it can also improve your iphone's overall performance. Here is a step-by-step guide to performing a software update on your iphone.
Connect your iphone to wi-fi.
Go to settings > general > software update.
Click "download and install" if there is an available update.
Tap on "install" if the download is complete.
Enter your passcode if prompted.
Agree to the terms and conditions and wait for the update to complete.
Use Of Third-Party Software
Some third-party software can help you fix software issues on your iphone. However, we advise extreme caution when downloading and installing third-party software. Only use trusted sources, and ensure that the application is compatible with your iphone and ios version.
A black screen on your iphone can be caused by a range of issues, including software malfunction. Follow the steps above to troubleshoot, and if none help, seek the guidance of a professional. By following the tips above, you can fix the software issues that cause the black screen on your iphone and keep your device working like new.
Restore Your Iphone With Itunes
My iphone screen is black. It's frustrating, to say the least. But before you panic, consider restoring your iphone with itunes. In this section, we'll cover everything you need to know about restoring your iphone using itunes.
Brief Introduction To What Itunes Is
Itunes is a media player, media library, and mobile device management application developed by apple inc. It's used to purchase, play, and organize digital media (including music and movies). However, it can also be used to restore your iphone.
Guide On How To Restore Iphone Using Itunes
Here's a step-by-step guide on how to restore your iphone using itunes:
Launch itunes on your computer and connect your iphone using a usb cable.
Click on the iphone icon in the top left corner of itunes.
Click on the 'summary' tab.
Click on 'restore iphone'.
A window will pop up asking if you want to backup your iphone. If you do, select 'back up now'. If not, click 'don't back up'.
Click on 'restore'.
Instances Where Restoring Iphone With Itunes Is Advisable
Restoring your iphone with itunes may be advisable in the following situations:
Your iphone is stuck on the apple logo and won't turn on.
Your iphone is frozen and won't respond to any commands.
Your iphone is experiencing software issues or glitches.
You've forgotten your iphone's passcode and can't access your iphone.
Restoring your iphone with itunes erases all data and settings on your iphone, so make sure you have a backup before proceeding.
Restoring your iphone with itunes can be a lifesaver when your iphone is experiencing problems. Follow the steps above and regain control of your iphone.
Frequently Asked Questions For My Iphone Screen Is Black
Why Is My Iphone Screen Black?
The black screen issue on your iphone could be due to a software or hardware problem. Sometimes, it may occur due to a drained battery, faulty charging cable, or a software glitch. First, try restarting your iphone or charging it for at least half an hour.
How Do I Fix A Black Screen On My Iphone?
To fix the black screen on your iphone, try charging it for at least half an hour or perform a force restart by pressing and holding the home button and power button simultaneously. You can also connect your iphone to a computer and restore it using itunes or try contacting apple support.
Is My Iphone Screen Repairable If It'S Black?
Yes, the screen on your iphone is repairable even if it's black. It could be due to a damaged screen or hardware failure. Take your iphone to an apple store or authorized service center to diagnose and get it repaired.
If it's under warranty, you may be eligible for a free repair or replacement.
Conclusion
To sum up, a black screen on your iphone can be alarming and frustrating, but it is not impossible to fix. There are several reasons why your iphone screen may be black and unresponsive, such as software issues, hardware problems, or physical damage.
If you encounter a black screen issue, try restarting your iphone, updating your software, or checking for hardware damage. Sometimes, a simple fix can solve the problem, but if the issue persists, consult with a professional or visit an apple store for a repair.
Regardless of what caused the black screen, it's always important to back up your data regularly to avoid losing any valuable information. Remember, taking care of your iphone and addressing any issues as soon as possible can prevent further damage and prolong its lifespan.